Food for Thought,
by Minister Hugh Bradford
"Be careful for nothing; but in every thing by prayer and supplication with thanksgiving let your request be made known unto God."  — Philippians 4:6
Be on guard ! Be alert !
Appetizer: Fried Ravioli,

by Leslie J. Ansley
The turkey's still in the oven, but you already have a house full of hungry guests.  Preparing the Thanksgiving meal is stressful
enough without having to worry about tasty and filling appetizers, so let me share with you one of my all-time favorites.
Fried ravioli is easy, flavorful and only takes minutes to prepare. There are many variations — some people bread theirs before frying; others toast the ravioli — but I'm sharing my simple, streamlined version. Hope you like it.
FRIED RAVIOLI
Ingredients
Package of  store-bought, fresh, cheese ravioli (refrigerated, not frozen)
Oil for frying
Marinara for dipping (optional)
Directions:
You can either deep-fry or pan-fry the ravioli. I use a skillet. Pour enough vegetable oil into a large, deep pot so that it reaches a depth of  about half an inch. Warm oil over medium heat until a deep-fry thermometer registers 325°F. Once the oil is hot enough, add a small batch of ravioli. Just make sure they aren't touching and aren't crowded in the skillet.
The ravioli only takes about 3 minutes to cook.  Flip them over about halfway through to make sure they are cooking evenly.  Once they are a nice golden color, take them out. The ravioli will puff up slightly just as they would if you boiled them. Sprinkle with grated Parmesan to taste.
Serve warm or at room temperature. Warm marinara sauce is perfect for dipping.
Decorating Ideas Using Things from Nature, by Donna Wright
Those of you who read my submissions for this Pleasant Holidays series last year might remember that I love decorating with DIY projects using things from nature, the garden, and things that you have right in your home.  It does not have to be expensive.   I have one large jar and two small ones like the one to the right.
A good rule of thumb is to always place your jars and candle holders groups of threes. Also use different heights; it is more appealing to the eye.   You can use nuts and acorns and even dried corn in the bottom of the jars prior to adding pinecones, leaves, small gourds, or pumpkins for Thanksgiving,  then switch those out with Christmas ornaments, greenery, or fruits for Christmas.  Tie a beautiful Christmas bow around the base and call it a day.  If you use fruit, try sticking whole cloves in some of the fruit.  Not only is it pretty, it also smells great.  Be creative!

Pleasant Memories: THIS WEEK: Apostle Phillip Walker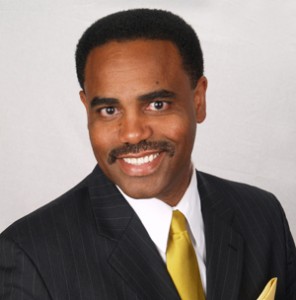 Some years ago, I shared an office with a fellow software programmer from Indiana whose name was Annette. She said something to me that I will never forget about Thanksgiving.
Christmas was her favorite time of year. She always looked forward to  the excitement of the holiday shopping rush, wrapping presents, traveling home and spending time once a year with family. She said, "Thanksgiving is OK, but it is a 'hurry-up-and-get-it -out-of-the-way-before-Christmas' holiday."
I can understand her sentiments. Before Halloween is observed, the Christmas music starts, tinsel and lights illuminate the malls, layaway deals and special pre-Black Friday deals are advertised.  The QVC Shopping Channel even has a Christmas in July, offering unique opportunities to grandparents to purchase toys for their grandchildren. It is disheartening to see merchants opening their stores on Thanksgiving Day as the art of the deal disrupts precious family time together. Thanksgiving is quickly becoming an overlooked holiday, sacrificed on the altar of Black Friday.  Most of us can feel the unwelcome push.
However, it still is a season to be thankful for all of the blessings we may take for granted. The trees are still in spectacular splendor. Winter is blowing its hoary breath as a distinct nip is in the air. The days grow shorter and the nights grow colder and still. The smell of smoke wafts from neighborhood chimneys and the ground is littered with layers of multicolored leaves waiting to be raked. Worrisome mosquitoes and flies finally meet their frigid demise. It is an incredible time to enjoy the chilly weather and reflect on the grandeur of the change of season.
Thanksgiving may be the final opportunity for grateful introspection of this nature before the craziness of over-commercialization. It may also be a last chance to stave off the potential depression of the holidays by developing an attitude of gratitude.
One of our Thanksgiving family traditions – before stuffing ourselves on turkey, ham, dressing, and too many desserts – is to stand in a circle and have each person say what they have been most thankful for during the year. Everybody, including all children, have to offer thanks for something. This gives us time to reflect and express gratitude for the bountiful blessings that God has bestowed upon us. We praise God for what we already have. Isn't that what Thanksgiving should be all about?
Do you have a favorite holiday memory? Share it with us so we can feature it in next week's Pleasant Holidays. Send via email to leslie.ansley@gmail.com by Thursday. Thank you!